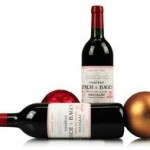 Texas is the 3rd largest wine consumer market in the US and this business is the leader offering the highest quality wine selection made of a balance between name brands and direct import wines regarded as best values but also improved margin.  This wine store prides itself on its selection including the extensive depth of their matured vintages, the variety of large size bottles, the mint condition of their wines and competitive pricing.
They have been storing clienteles' collections for the last 26 years in an ideal climate controlled environment.  The store is only open 4 days a week so a new owner could increase sales by simply staying open more often.  The current owner closes the store when he travels and it was closed for approximately 2 months this year collectively.  Some offerings to help impact sales would be having additional employee for back up and more wine tasting and special events.
This store carries high end wines that are not found in typical wine stores.  They offer consulting services and storage which is not typical.  The staff gives personal attention to the clientele.  They are located in an upscale area with ample parking.  The seller is ready to retire and this is a perfect business for a wine enthusiast to step right in.
Management training and support has 30 days included in the sales price and additional time can be available at a consulting fee to be negotiated.
This offering is structured as an asset sale.  This is neither an offer nor a solicitation to sell securities.  Real Estate Brokerage License on file.  For more information, please contact Trista Perot at 469-293-1397
Asking Price:  $1,950,000
Gross Revenue: $1,094,915
Cash Flow:  $484,589
Value of Inventory:  $800,000 (included in asking price)
Value of Equipment:  $139,500 (included in asking price)
Seller Financing:  Negotiable
Year Established:  1977
Number of Employees:  2FT
Tweet